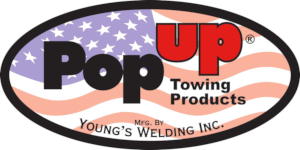 PopUp Hitches Help You Get Stuff Done
PopUp Industries, Inc. believes in quality and value. They strive to exceed their customer's expectations through their design and products. With many different products, you'll be able to find just the right one for you.
Contact us today to learn about all of our PopUp products!
---
Flip-Over Ball
The Flip-Over Ball is locked in the one-piece ball socket with a spring loaded stainless steel pin. To invert the ball, just reach into the driver side rear wheel well and rotate the actuating rod 90 degrees. This cams the retaining pin to the open position. Invert the ball and rotate the actuating rod back to its original locked position. That's all there is to it!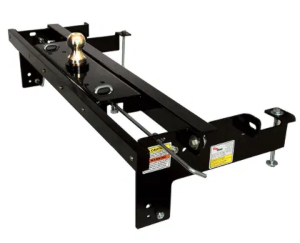 ---
POPUP GOOSENECK HITCH
Smoother action and trouble free. We've made the best hitch even better. So simple you'll wonder why you didn't think of it. One pull of the handle to raise the ball is all it will take to convince you that this is the hitch you want. Try it and see.